MORE 2 YOU LAW, PC, is a full-service law firm with lawyers licensed in Alabama and Florida. Our firm is built on the principle of CHARGING YOU LESS and GETTING YOU MORE. Our firm directly serves all of the communities listed below.
If your case requires representation by a lawyer licensed in another jurisdiction, MORE 2 YOU LAW, PC, will assist you in retaining the right lawyer in that jurisdiction for the lowest contingency fee available. Therefore, should you have general legal questions or need assistance locating an attorney outside of Alabama or Florida, contact MORE 2 YOU LAW, PC, today so that we can be of service to your legal needs, and you can DISCOVER the MORE 2 YOU DIFFERENCE.
If you can get high-level legal representation FOR LESS, shouldn't you take advantage of the price or cost difference?
Contact MORE 2 YOU LAW, PC, today to take advantage of our services and discover the MORE 2 YOU DIFFERENCE!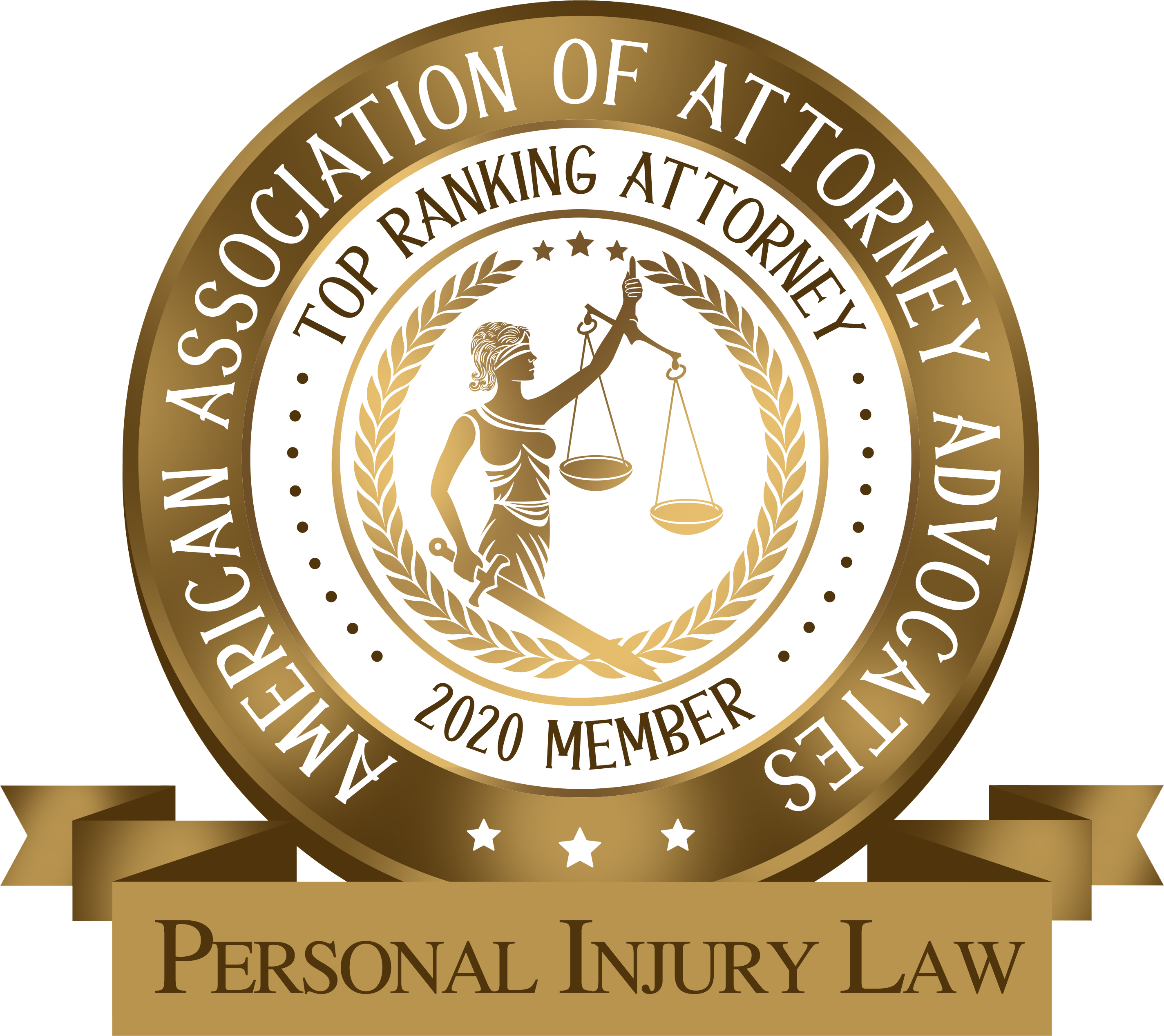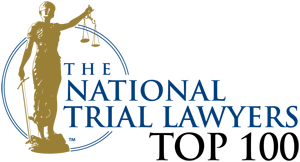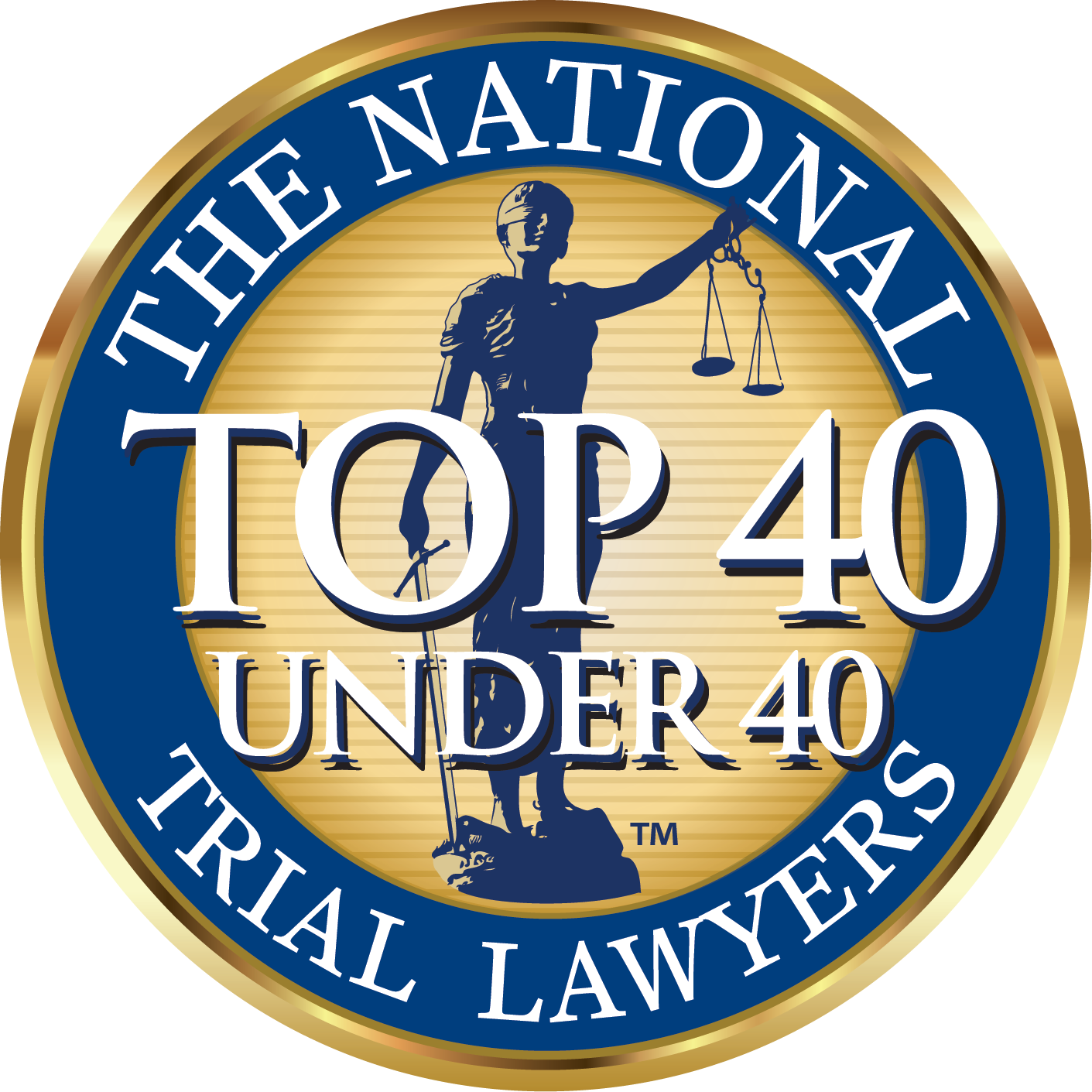 Abbeville, AL
Adamsville, AL
Alabaster, AL
Albertville, AL
Alexander City, AL
Alexandria, AL
Aliceville, AL
Altoona, AL
Andalusia, AL
Anniston, AL
Arab, AL
Ardmore, AL
Argo, AL
Ashford, AL
Ashland, AL
Ashville, AL
Athens, AL
Atmore, AL
Attalla, AL
Auburn, AL
Ballplay, AL
Bay Minette, AL
Bayou La Batre, AL
Bear Creek, AL
Bessemer, AL
Birmingham, AL
Blountsville, AL
Blue Ridge, AL
Boaz, AL
Bon Secour, AL
Brent, AL
Brewton, AL
Bridgeport, AL
Brighton, AL
Brook Highland, AL
Brookside, AL
Brookwood, AL
Brundidge, AL
Butler, AL
Calera, AL
Camden, AL
Camp Hill, AL
Carbon Hill, AL
Carlisle-Rockledge, AL
Cedar Bluff, AL
Center Point, AL
Centre, AL
Centreville, AL
Chelsea, AL
Chickasaw, AL
Childersburg, AL
Choccolocco, AL
Citronelle, AL
Clanton, AL
Clay, AL
Clayton, AL
Cleveland, AL
Coaling, AL
Collinsville, AL
Columbiana, AL
Concord, AL
Cordova, AL
Cottondale, AL
Cowarts, AL
Creola, AL
Crossville, AL
Cullman, AL
Dadeville, AL
Daleville, AL
Daphne, AL
Dauphin Island, AL
Deatsville, AL
Decatur, AL
Demopolis, AL
Dora, AL
Dothan, AL
Double Springs, AL
Eagle Point, AL
East Brewton, AL
Eclectic, AL
Elba, AL
Elberta, AL
Elmore, AL
Emerald Mountain, AL
Enterprise, AL
Eufaula, AL
Eutaw, AL
Evergreen, AL
Fairfield, AL
Fairhope, AL
Falkville, AL
Fayette, AL
Fayetteville, AL
Flomaton, AL
Florala, AL
Florence, AL
Foley, AL
Forestdale, AL
Fort Deposit, AL
Fort Payne, AL
Fort Rucker, AL
Frisco City, AL
Fultondale, AL
Fyffe, AL
Gadsden, AL
Gardendale, AL
Geneva, AL
Georgiana, AL
Geraldine, AL
Glencoe, AL
Good Hope, AL
Gordo, AL
Grand Bay, AL
Grant, AL
Grayson Valley, AL
Graysville, AL
Greensboro, AL
Greenville, AL
GroveHill, AL
Guin, AL
Gulf Shores, AL
Guntersville, AL
Hackleburg, AL
Haleyville, AL
Hamilton, AL
Hanceville, AL
Harpersville, AL
Hartford, AL
Hartselle, AL
Harvest, AL
Hayden, AL
Hazel Green, AL
Headland, AL
Heflin, AL
Helena, AL
Henagar, AL
Highland Lakes, AL
Hokes Bluff, AL
Holt, AL
Holtville, AL
Homewood, AL
Hoover, AL
Hueytown, AL
Huguley, AL
Huntsville, AL
Indian Springs Village, AL
Irondale, AL
Jackson, AL
Jacksonville, AL
Jasper, AL
Jemison, AL
Killen, AL
Kimberly, AL
Kinsey, AL
La Fayette, AL
Ladonia, AL
Lake View, AL
Lanett, AL
Leeds, AL
Level Plains, AL
Lillian, AL
Lincoln, AL
Linden, AL
Lineville, AL
Lipscomb, AL
Livingston, AL
Locust Fork, AL
Lookout Mountain, AL
Loxley, AL
Luverne, AL
Madison, AL
Magnolia Springs, AL
Malvern, AL
Marbury, AL
Margaret, AL
Marion, AL
Mc Calla, AL
Meadowbrook, AL
Meridianville, AL
Midfield, AL
Midland City, AL
Millbrook, AL
Mobile, AL
Monroeville, AL
Montevallo, AL
Montgomery, AL
Moody, AL
Moores Mill, AL
Morris, AL
Moulton, AL
Moundville, AL
Mount Olive CDP, AL
Mount Vernon, AL
Mountain Brook, AL
Munford, AL
MuscleShoals, AL
New Brockton, AL
New Hope, AL
Newton, AL
Northport, AL
Odenville, AL
Oneonta, AL
Opelika, AL
Opp, AL
Orange Beach, AL
Owens Cross Roads, AL
Oxford, AL
Ozark, AL
Parrish, AL
Pelham, AL
Pell City, AL
Phenix City, AL
Piedmont, AL
Pike Road, AL
Pine Level, AL
Pinson, AL
Pleasant Grove, AL
Point Clear, AL
Prattville, AL
Priceville, AL
Prichard, AL
Ragland, AL
Rainbow City, AL
Rainsville, AL
RedBay, AL
Redland, AL
Reform, AL
Rehobeth, AL
Remlap, AL
Riverside, AL
Roanoke, AL
Robertsdale, AL
RockCreek, AL
Rogersville, AL
Russellville, AL
Saks, AL
Samson, AL
Saraland, AL
Sardis City, AL
Satsuma, AL
Scottsboro, AL
Selma, AL
Selmont-WestSelmont, AL
Semmes, AL
Sheffield, AL
Shoal Creek, AL
Slocomb, AL
Smiths Station, AL
Smoke Rise, AL
Snead, AL
Southside, AL
Spanish Fort, AL
Springville, AL
Stapleton, AL
Steele, AL
Stevenson, AL
Stewartville, AL
Sulligent, AL
Sumiton, AL
Summerdale, AL
Susan Moore, AL
Sylacauga, AL
SylvanSprings, AL
Sylvania, AL
Talladega, AL
Tallassee, AL
Tarrant, AL
Taylor, AL
Theodore, AL
Thomasville, AL
Thorsby, AL
Tillmans Corner, AL
Triana, AL
Trinity, AL
Troy, AL
Trussville, AL
Tuscaloosa, AL
Tuscumbia, AL
Tuskegee, AL
Underwood-Petersville, AL
Union Springs, AL
Uniontown, AL
Valley, AL
Valley Grande, AL
Vance, AL
Vernon, AL
Vestavia Hills, AL
Vincent, AL
Warrior, AL
Weaver, AL
Webb, AL
WestBlocton, AL
West End-Cobb Town, AL
Westover, AL
Wetumpka, AL
Whitesboro, AL
Wilsonville, AL
Winfield, AL
Woodstock, AL
York, AL
Alafaya, FL
Altamonte Springs, FL
Apollo Beach, FL
Apopka, FL
Atlantic Beach, FL
Auburnd, ALe, FL
Aventura, FL
Azalea Park, FL
Bartow, FL
Bayonet Point, FL
Bayshore Gardens, FL
Bellair-Meadowbrook Terrace, FL
Belle Glade, FL
Bellview, FL
Bloomingd, ALe, FL
Boca Raton, FL
Bonita Springs, FL
Boynton Beach, FL
Bradenton, FL
Bradfordville, FL
Brandon, FL
Brent, FL
Brownsville, FL
Buenaventura Lakes, FL
Callaway, FL
CapeCoral, FL
Carrollwood, FL
Casselberry, FL
Cheval, FL
Citrus Park, FL
Clearwater, FL
Clermont, FL
Cocoa, FL
Coconut Creek, FL
Conway, FL
Cooper City, FL
Coral Gables, FL
Coral Springs, FL
Coral Terrace, FL
Country Club, FL
Country Walk, FL
Crestview, FL
Cutler Bay, FL
Cypress Lake, FL
Dania Beach, FL
Davie, FL
Daytona Beach, FL
DeBary, FL
Deerfield Beach, FL
De Land, FL
Delray Beach, FL
Deltona, FL
Destin, FL
DoctorPhillips, FL
Doral, FL
Dunedin, FL
EastLake, FL
East Lake-Orient Park, FL
East Milton, FL
Edgewater, FL
Egypt Lake-Leto, FL
Elfers, FL
Englewood, FL
Ensley, FL
Estero, FL
Eustis, FL
Fernandina Beach, FL
FerryPass, FL
FishHawk, FL
Fleming Island, FL
Florida City, FL
Florida Ridge, FL
Forest City, FL
Fort Lauderdale, FL
Fort Myers, FL
Fort Pierce, FL
Fort Walton Beach, FL
Fountainebleau, FL
Four Corners, FL
Fruit Cove, FL
Fruitville, FL
Gainesville, FL
Gibsonton, FL
Gladeview, FL
Glenvar Heights, FL
Golden Gate, FL
Golden Glades, FL
Goldenrod, FL
Gonzalez, FL
Greenacres, FL
Groveland, FL
Gulfport, FL
Haines City, FL
Hallandale Beach, FL
Hialeah, FL
Hialeah Gardens, FL
Hobe Sound, FL
Holiday, FL
Holly Hill, FL
Hollywood, FL
Homestead, FL
Homosassa Springs, FL
Horizon West, FL
HuntersCreek, FL
Immokalee, FL
Iona, FL
Ives Estates, FL
Jacksonville, FL
Jacksonville Beach, FL
Jasmine Estates, FL
Jensen Beach, FL
Jupiter, FL
Jupiter Farms, FL
Kendale Lakes, FL
Kendall, FL
Kendall West, FL
Key Biscayne, FL
Key West, FL
Keystone, FL
Kissimmee, FL
Lady Lake, FL
Lake Butler CDP, FL
Lake City, FL
Lake Magdalene, FL
Lake Mary, FL
Lake Wales, FL
Lake Worth Beach, FL
Lakeland, FL
Lakeside, FL
Lakewood Park, FL
Lakewood Ranch, FL
Land O' Lakes, FL
Largo, FL
Lauderdale Lakes, FL
Lauderhill, FL
Lealman, FL
Leesburg, FL
Lehigh Acres, FL
Leisure City, FL
Liberty Triangle, FL
Lockhart, FL
Longwood, FL
Lutz, FL
Lynn Haven, FL
Maitland, FL
Marco Island, FL
Margate, FL
Marion Oaks, FL
Meadow Woods, FL
Melbourne, FL
Merritt Island, FL
Miami, FL
Miami Beach, FL
Miami Gardens, FL
Miami Lakes, FL
Miami Springs, FL
Middleburg, FL
Midway CDP, FL
Minneola, FL
Miramar, FL
Mount Dora, FL
Myrtle Grove, FL
Naples, FL
Naranja, FL
Navarre, FL
New Port Richey, FL
New Smyrna Beach, FL
Niceville, FL
Nocatee, FL
North Fort Myers, FL
North Lauderdale, FL
North Miami, FL
North Miami Beach, FL
North Palm Beach, FL
North Port, FL
Northdale, FL
Oak Ridge, FL
Oakland Park, FL
Oakleaf Plantation, FL
Ocala, FL
Ocoee, FL
Ojus, FL
Oldsmar, FL
Olympia Heights, FL
Opa-locka, FL
Orange City, FL
Orlando, FL
Ormond Beach, FL
Oviedo, FL
Pace, FL
Palm Bay, FL
Palm Beach Gardens, FL
Palm City, FL
Palm Coast, FL
Palm Harbor, FL
Palm River-Clair Mel, FL
Palm Springs, FL
Palm Valley, FL
Palmer Ranch, FL
Palmetto, FL
Palmetto Bay, FL
Palmetto Estates, FL
Panama City, FL
Panama City Beach, FL
Parkland, FL
Pembroke Pines, FL
Pensacola, FL
Pine Hills, FL
Pinecrest, FL
Pinellas Park, FL
Pinewood, FL
Plant City, FL
Plantation City, FL
Poinciana, FL
Pompano Beach, FL
Port Charlotte, FL
Port Orange, FL
Port St.John, FL
Port St.Lucie, FL
Princeton, FL
Punta Gorda, FL
Richmond West, FL
Riverview, FL
Riviera Beach, FL
Rockledge, FL
Royal Palm Beach, FL
Ruskin, FL
Safety Harbor, FL
San Carlos Park, FL
Sanford, FL
Sarasota, FL
Sarasota Springs, FL
Sebastian, FL
Seminole, FL
ShadyHills, FL
Silver Springs Shores, FL
South Bradenton, FL
South Daytona, FL
South Miami, FL
South Miami Heights, FL
South Venice, FL
Southchase, FL
Spring Hill, FL
St. Augustine, FL
St. Cloud, FL
St. Petersburg, FL
Stuart, FL
Sun City Center, FL
Sunny Isles Beach, FL
Sunrise, FL
Sunset, FL
Sweetwater, FL
Tallahassee, FL
Tamarac, FL
Tamiami, FL
Tampa, FL
Tarpon Springs, FL
Tavares, FL
Temple Terrace, FL
The Acreage, FL
The Crossings, FL
The Hammocks, FL
The Villages, FL
Thonotosassa, FL
Three Lakes, FL
Titusville, FL
Town 'n' Country, FL
Trinity, FL
University CDP, FL
University CDP, FL
Upper Grand Lagoon, FL
Valrico, FL
Venice, FL
Vero Beach, FL
Vero Beach South, FL
Viera East, FL
Viera West, FL
Villas, FL
Warrington, FL
Wekiwa Springs, FL
Wellington, FL
Wesley Chapel, FL
West Lealman, FL
West Little River, FL
West Melbourne, FL
West Palm Beach, FL
West Park, FL
West Pensacola, FL
Westchase, FL
Westchester, FL
Weston, FL
Wildwood, FL
Winter Garden, FL
Winter Haven, FL
Winter Park, FL
Winter Springs, FL
World Golf Village, FL
Wright, FL
Yulee, FL
Zephyrhills, FL